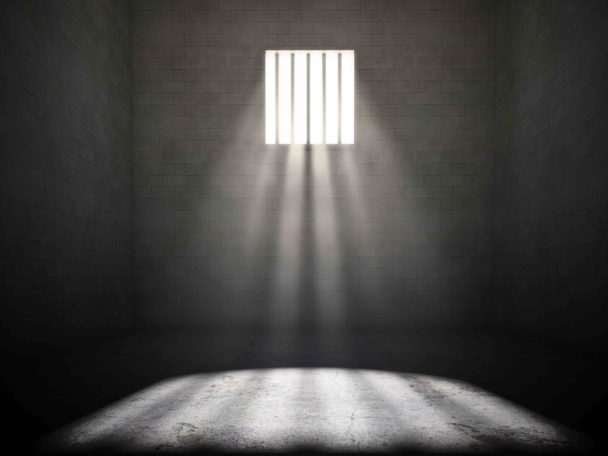 I am currently a 43 year old African American male residing in Richland County SC. I am the father of three handsome sons ranging from 24 years of age to 11 years of age. On February 29, 2008 I was convicted of two misdemeanors and one felony charge. For the charges I received a sentence of 16 months in SCDC. My sentence started on March 3, 2009 at Kirkland Correctional Institution Columbia, SC. Before receiving these charges I had never been in any trouble in my life, so I was truly in a state of shock during that time.
We were packed into this small room about 150 men shown a film on prison life, sized for clothing uniform and sprayed for bugs like we were animals. Then we were taken to medical screening tested for HIV, other diseases and received a general physical to determine your health status. We were also tested to determine our educational background. We were given a mattress, sheets and no pillow. All inmates received a classification based on charges, work background and other general information. After this point we were separated into groups and sent to dorms on the prison grounds.
My classification placed me on state protective custody which meant that I was placed on the highest security level within the prison system due to my charges and work history. I was assigned to dorm D at Kirkland. While on PC I was locked into a one man cell the size of your home bathroom. I was confined to my cell for 22 hours per day, only coming out my cell for shower and recreation 2 hours per day.
My first 30 days was hell on earth. I was confined to my cell for 24 hours per day! They fed us through a 12 inch hole that was cut into your door for food to fit through it. During this 30 day period we only took showers on Monday, Wed, and Friday. We received meat once a day at dinner time! No pork, fried foods and chicken once a month. We received no canteen privileges.
After the first 30days I was then transferred to dorm D as a regular inmate around March 28th 2008. There was a lot for me to learn having never been locked up in my life. Many inmates came to me with all types of games and skeams about prison life. They all wanted to con you out of something daily. The only time we could interact with each other was during recreation time on the 'yard.' On one bright sunny day an inmate walked up to me and asks if I would like to attend church service on Saturday morning. I looked at him and said you must be kidding me, church on Saturday!
I said to him what kind of church is that dude. He then proceeded to tell me about the Seven Day Adventist church. So I told him that I was a Southern Baptist all my life and was going to die one! However I did agree to think about the church until the next Saturday. The next Saturday that God blessed us with I made my first appearance with the church. It was at this time when I met Mr. Jack and his wife. They were the nicest two people that I had met since coming to prison. We read from the bible, Seventh Day Adventist books and had bible study that was just out of this world. From that day forward I never missed a Saturday service.
After a few months of attending services I met Mr. Bowers, he was a true man of God. Tony was a great teacher of the word! Tony came across as a bible scholar or something like that. He made the text of the bible easy to understand and had conversation about it. The Seven day Adventist church ministry really helped me to stay grounded and not loose my mind while in prison for 9 months. As a result of the men and women that came out to teach, pray and have church with us it gave me a since of being. I really looked forward to my church time with Jack, Tony, Mrs. Hardy and others that came out to minster to the inmates at Kirkland Correctional Institution.
One of my favorite times with the ministry was the washing of the feet as it was done during the bible days. Being a devoted Southern Baptist we never was exposed to the washing of each other's feet. I couldn't wait to call home later that day to share that experience while attending Saturday church service!
I can remember going up for parole August 6, 2008 and not making parole. That seemed like it was the end of the world for me because I should have made it. I had never been in trouble before in my life. My charges were not serious ones. I really was at and all time low after that. Then Saturday rolled around and I spoke with Mr. Jack about what happened to me. He stopped right then asked everyone to pray for me. Before the end of our service I felt good about myself.
During the end of October I was released from PC after fighting for 6 months to be removed. My last 30 days was spent at Manning Correctional Institution where I continued to attend church and keep the faith of God with me. On December 1, 2008 I was released from prison and on Dec 3, 2008 my father died! I started my probation mid Dec 08 and completed it by March 2009. I completed 100 hours of community service at the City of Columbia Parks and Recreation Division. This is again where I met Mr. Bowers and he was the same person then as he was during the prison ministry.
After completing my community service hours I started looking for employment. I was hired with the city during the fall of 2009 working with Mr. Bowers. I would like to thank the Seventh Day Adventist Church for what they did for me during some of the darkest days of my life. May God continue to bless the church prison ministry and all the members.
God Bless …..