A "Come-As-You-Are" Production… We'll meet you there!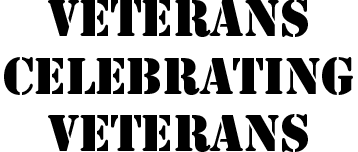 6:00 pm – 9:00 pm
Veteran's day originated as Armistice Day on November 11, 1919, the first anniversary of the end of WWI. Congress passed a resolution in 1926 for an annual observance and in 1938, November 11th became a national holiday. In 1954 President Eisenhower changed the name from Armistice Day to Veteran's Day. This day is to pay tribute to ALL American Veterans, living or dead, but to especially give thanks to living Veterans who served their country honorably during war and peacetime.
Veterans can get a free meal at several local and national eateries,
but we want to give you much more:
On top of a FREE MEAL there will be: FREE CHILDCARE provided by the Children and Youth Ministry Team of Columbia First SDA Church, FREE ENTERTAINMENT from the GIs of Comedy, and a PRIZE DRAWING to which ALL proceeds go to the Hidden Wounds Organization. This is a great opportunity to come together with other Veterans and walk away with a better sense of who is in OUR Veteran community. Come sit with your Brothers and Sisters In-Arms for a night of celebration to honor YOU – America's Veterans, for your patriotism, love of country, and willingness to serve and sacrifice for the common good.
Hosted by
Columbia First Seventh-day Adventist Church & Personal Ministries