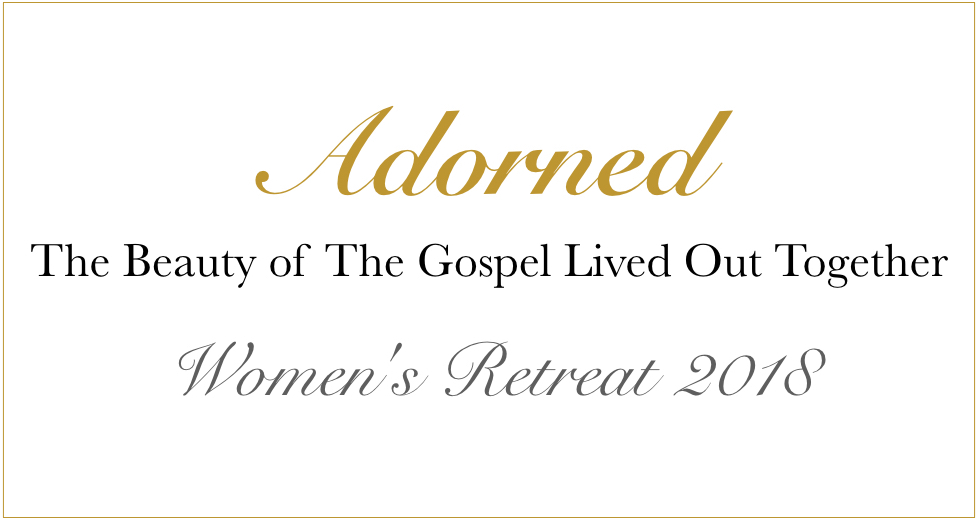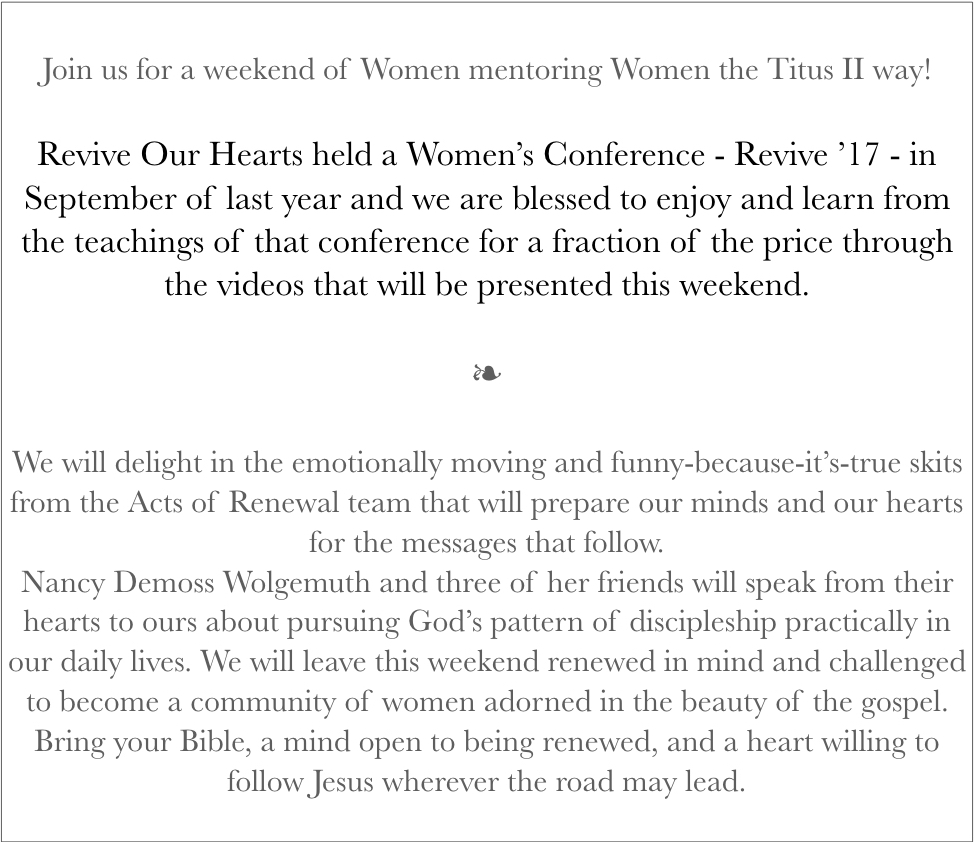 Presenters

Nancy DeMoss Wolgemuth
Nancy DeMoss Wolgemuth has touched the lives of millions of women through Revive Our Hearts and the True Woman movement, calling them to heart revival and biblical womanhood. Her love for Christ and His Word is infectious, and permeates her online outreaches, conference messages, books, and two daily nationally syndicated radio programs—Revive Our Hearts and Seeking Him.
She has authored nineteen books, including Lies Women Believe and the Truth that Sets Them Free, Seeking Him (coauthored), and Adorned: Living Out the Beauty of the Gospel Together. Her books have sold more than three million copies and are reaching the hearts of women around the world. Nancy and her husband, Robert, live in Michigan.
Mary Kassian
Mary Kassian is an award-winning author, internationally renowned speaker, and a distinguished professor at Southern Baptist Seminary in Louisville, Kentucky. She has published several books, Bible studies, and videos. At home in Alberta, Canada, Mary watches lots of sports! Her sons play ice hockey and her husband, Brent, is chaplain for the local professional football team. The Kassians enjoy biking, hiking, snorkeling, music, board games, mountains, campfires, and their family's black lab, General Beau.
Susan Hunt
Susan Hunt is a mother and grandmother, a pastor's wife, and the former Director of Women's Ministries for the Presbyterian Church in America. She has written numerous books, including a release for middle school and teen girls, co-authored with Mary Kassian: Becoming God''s True Woman . . . While I Still Have a Curfew.
Damaris Carbaugh
Singer, bi-lingual conference speaker, teacher and now published author, Dámaris just wants to do the next thing that Jesus Christ has planned for her.
Acts of Renewal
Jim and Carol Shores are professional actors, speakers, and writers who have started Acts of Renewal and use their gifts to communicate about the transforming power of Jesus Christ. They have spoken and performed funny, moving, and powerful theatre at many events. For Revive '17, their team also included: Jocelyn Sluka, Melina Martinez, Abigail Hamilton, and Susan Jung.